Teeth
May 24, 2010
I know moms aren't supposed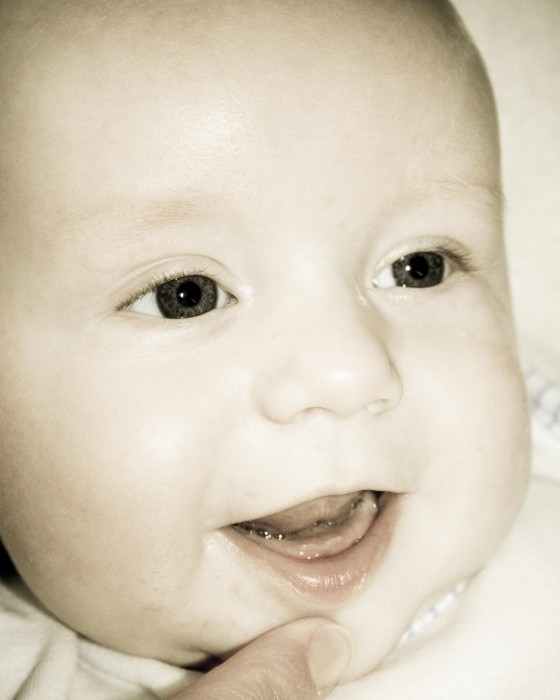 to wish their children were older. We're supposed to enjoy each stage for what it is, and I try to do that. But sometimes I wish Micah could talk. Like last week, for example. He was extra fussy and I couldn't figure out why. He seemed to be over his cold, but he didn't want me to put him down at all. I'd put him in the swing or on his play mat, but he'd only last a few minutes. Then he'd suddenly burst into tears like I'd abandoned him forever, so I'd pick him up again. Almost everything I accomplished last week was done with one hand.
Then on Thursday night I was giving Micah a bath when I noticed two tiny white lines in his gums. So he'd had a good reason for all that fussing; he'd been cutting his first two teeth.
I'll be happy when Micah can explain in words what he needs. In the meantime, I'll just keep holding him. It's really not such a bad way to spend the day.