Money
April 12, 2010
Ever since my father's cancer and death in November 2009, I've wanted to move from Florida to Michigan to live near my family. Adam and I have been in Florida for almost seven years now and we've loved it, mainly because his family is all here and they are wonderful people. But we only get to see my family a few times a year, and especially now that my dad is gone, that doesn't seem like enough.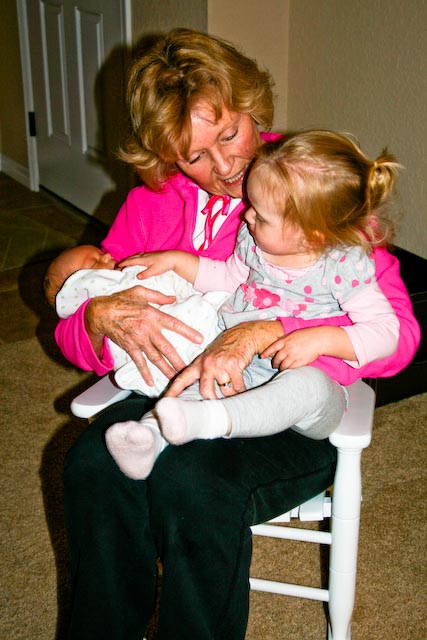 We've talked about moving many times, but we own a home here and Adam has a good job working in his father's business. Florida's been hit especially hard by the recession and it's a horrible time to put a house on the market. Michigan's also one of the only states with higher unemployment than Florida. Logic says moving now would make no sense.
Then last week Adam came home from a small group meeting he'd had with several other businessmen-friends. He looked at me very seriously and said, "If you want to move to Michigan now, even though I don't have a job lined up and we haven't sold our house, I'm willing to go." I sat there for a minute. I do want that. But whenever I've prayed about it, I only feel uneasy, like God is quietly telling us to stay put and wait for His timing.
When I expressed that to Adam he said, "Well then, we should plan a visit north for you and the kids. If you want to go every other month, you can." When I mentioned our budget, which doesn't have room for loads of travel expenses, he said, "I don't want you to worry about that. You lost your dad this year and you've lived far from your family for a long time now. I don't know what that feels like. I want you to have time with them, even if we don't live there." It was hard for me to talk through the tears rolling down my face. But I managed to say to thank you. And in that moment, a bit of the sadness that's been pulling my head down the past few months lifted.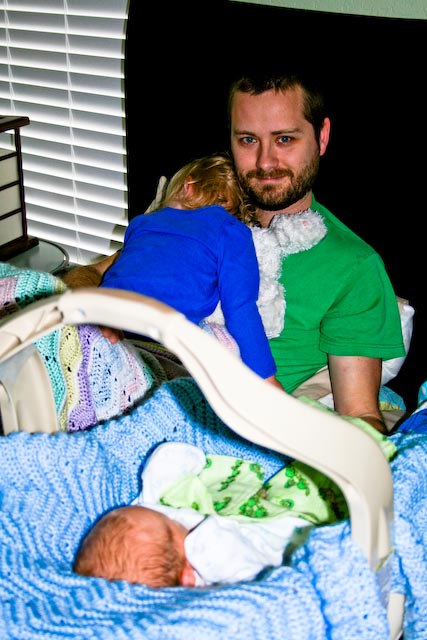 The next day an AC repair man visited our house and left us with a large bill – much higher than several round-trip tickets to Michigan would cost. Then the AC went out in my car. Air conditioning might be a luxury where you live, but in Florida it's not. A house without it will have warped cabinets and woodwork from the humidity, not to mention sweaty, grumpy home owners.
What do those two unexpected bills mean for my plans to go north? Nothing. Adam and I believe in living debt-free when possible, so we wouldn't be comfortable traveling on credit cards. We also want to be wise and keep an emergency fund in the bank. But there is a fine line between saving out of wisdom and saving out of fear. I know God wants us to be smart and use common sense when it comes to money. But there is also a time to make plans in faith, knowing God will provide the money for what He's leading you to do.
The Bible tells us that everything in this world will pass away except faith, hope, and love. So like Pastor Colin Smith says, I want to focus my life on the things that will remain. I can't imagine getting to heaven with regret over how much money we spent to be with family if love was our motive to go. I'm grateful my husband feels the same way and that he's willing to sacrifice for it to happen.
"Three things will last forever—faith, hope, and love—and the greatest of these is love." – 1 Corinthians 13:13